DrunkCast: Live!  – Top 10 Holiday Drinks
Sure, you can Google "Best Xmas Drinks" and get all kinds of silly 'festive and fun holiday cocktails',  but seriously, does anyone really want to drink a Pompegranate Spritzer? Hell No!
So, take it from us, a group of semi-to-fully professional drinkers. Here are 10 drinks you'll actually enjoy during the holidays…..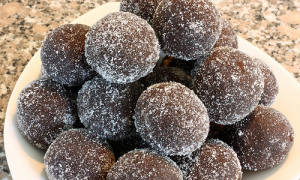 #10 –  Rum and/or Bourbon Balls
Ok, while technically not a drink., these are delicious! According to urban legend, these can be quite potent and leave you felling tipsy.
We're not sure there's enough booze in these little guys to make a dent in our evenings, but if you're already enjoying cocktails with friends, what you rather eat? celery sticks and ranch dressing, or chocolate covered booze!
#9 – Egg Nog
Once we learned how Nogs were raised in tiny cages, we just couldn't bring ourselves to drink this stuff anymore. However it is still a traditional holiday favorite, so you should feel free to enjoy…(you cold-hearted bastards!)
The debate rages on over whether to use bourbon or rum, so be prepared to choose a side and stand your ground during your yearly family fight around the dinner table.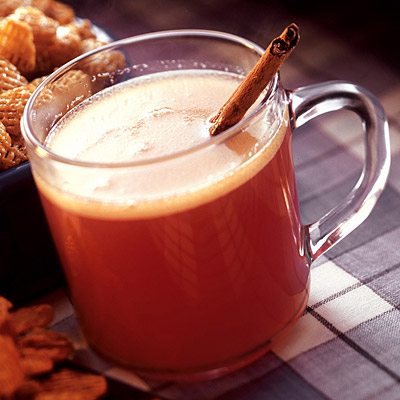 #8 – Hot Apple Cider with Rum:
Yes please. Sailor Jerry is our "jam", but you can never go wrong with the Captain.
A phrase we coined after many cups of rum-infused pog juice….
"Second bar to the right….and straight on till Morgan."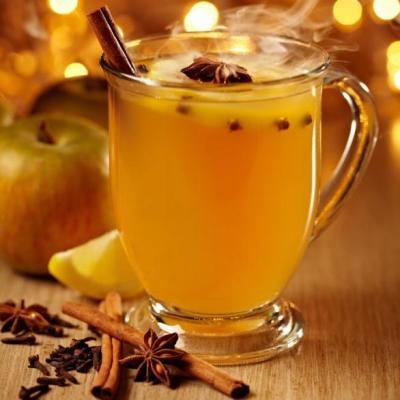 #7 – Hot Toddy: 
Our guess is that the Hot Toddy owes it's longevity to it's flexibility. Basically take any brown liquor, warm it up, add honey, lemon and a tea bag.  The tea bag is of course,  optional.
Tons of flavor combinations, and it looks like regular tea.   A great way to day drink without looking too much like a lush!
#6 – Mulled Wine:
Another warm seasonal favorite with several variations on a theme, based on the recipe's country of origin.
Our own Adam recommends the German version, Glühwein.
#5 The Winter Wonderland:
A Donn's Depot exclusive! As you should know by now, Donn's is our official HQ. This year, they mixologied into existence a Shamrock Shake looking concoction. We have no clue what's in it. But our own Andrea loves them.
FYI if you order one, keep in mind that whipped cream and peppermint candy chunks are both available options.
#4 – Brandy Alexander:
It's chocolately, creamy and nutmeggy!
Seriously though, the holidays are the only time of year you're allowed to order one of these without being laughed at.
So drink up!  January is almost here.
#3 – Vodka:
Because it's awesome! Also, because it's all that Dylan will drink.
BTW, Pitbull vodka will bring your Holiday party up to at least 186%.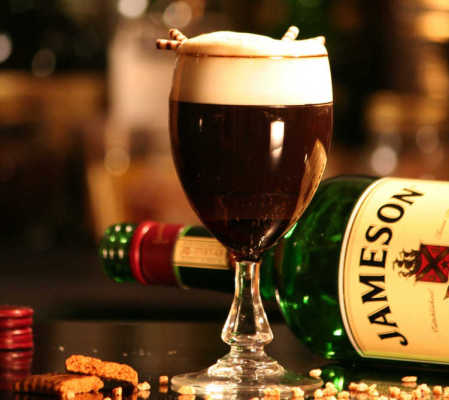 #2 – Irish Coffee:
Coffee + liquor = the single best way to start any cold, winter morning.
For best good happy fun times, try putting yours into a Starbucks cup. That should make work a little more entertaining.
#1 – The Die Hard of Holiday Drinks:
We're from Austin, Texas, which means if you visit our town this holiday season and order anything silly like a Poinsettia Mimosa, here's what you'll be served instead….
A Lone Star and a shot of Jameson
Lone Star is the National Beer of Texas, and we take that kinda seriously 'round these parts.
As for the shot…there are hundreds of sorority girls on 6th Street doing Jamey shots right now. Man up.
Merry Chriskwanzukah to all! As always , please drink and podcast responsibly!